During COVID19 –
The Tea Bar and Shoppe, located at the Trenton Farmers Market, 960 Spruce Street, Lawrence, NJ
are open for takeaway only, with special precautions or 

feel free to shop

 from the safety of your own home.
We are offering free porch delivery to most Mercer County, Bucks County, and Bordentown addresses.
All other areas will still benefit from free postal shipping on orders over $25.
Face-masks must be worn in the market  for service and we can serve you for takeaway only. Packaged products can be ordered and we will retrieve them and package them for you. We also invite you to call us, shop online or email us your requests, and we will prepare your order for pickup or delivery. We continue to work daily to serve you.
                                                      We are available to serve you 7 days per week,
The Tea Shoppe is physically open Wednesday – Saturday 10-5 and Sunday 10-3
Welcome to
TEA-FOR-ALL™
We love everything TEA!
Are you looking for DELICIOUS TEA TO PURCHASE ONLINE?
You are in the right place!
Are you looking to LEARN ALL ABOUT TEA?

You are in the right place for that too! We love helping people discover or develop their tea palate!
Interested in learning more about teas?
We offer several learning options:
Or let us design a customized event just for you and your group!
Shop local for our teas and infusions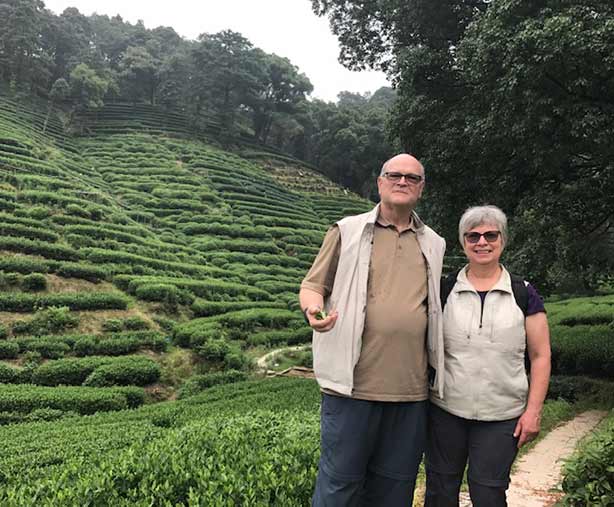 Meet Tea Experts Debbie & Mike Raab
We strive to help anyone with an interest in developing their tea palate and share our love of tea by offering tea, tea related products and tea discovery education classes.
Latest News & Events
Check out the newest additions to our blog | Tea Recipes, Events, and Resources
Here's what our clients are saying
I loved the service! Personalized and someone to talk with about what I want. My purchase was perfect and exactly what I expected…
JB
Debra is divine and really knows the roots of her business. Clearly she and hubby love what they do and I loved the service!
MJM
First time going to a tea blending class I loved learning the history of tea and the process and getting to blend and make my own tea!
KC