The Specialty Tea Institute offers Professional Tea Specialist Certifications and is the only program endorsed by The Tea Association of the USA. Get started with the Foundations now!
You've watched the trends – it started with fine wine.  Then coffee got a closer look.  Then waters, craft beers, whiskeys and bourbons flooded the market.
Now it's time for something you really love – tea.  The momentum is huge! Tea is the fastest growing beverage in the US and the second most consumed beverage in the world – after water.  Sommeliers and chefs are using tea as stand-alone beverage choices, as mixers and in meal preparations. Doctors and researchers continue to explore tea's healthfulness. Dietitians include tea as part of their "toolbox" for healthier meals and menus. And Wellness Practitioners enhance meditation, yoga and fitness regimes through the addition of tea.
Whether you are a tea lover, in the food and beverage industry or in the wellness field – Now take your knowledge of tea to the next level!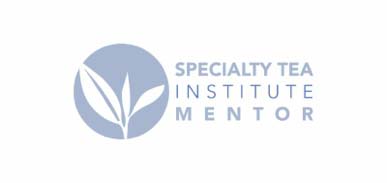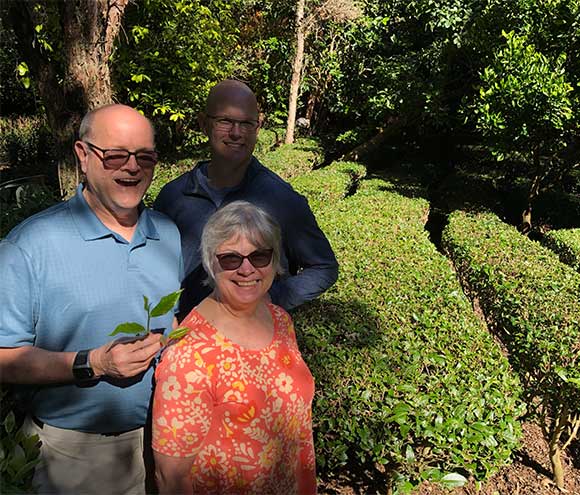 STI: Learn from the best!
The Specialty Tea Institute (STI) is a division of the Tea Association of the U.S.A. Inc., and the leader in the education of tea professionals. In 2002, STI created our country's first standardized and accredited tea education curriculum and has educated more than 1,000 tea and related industry professionals and more than 125 STI Certified Tea Specialists.
We are Debbie and Mike Raab, and if you know us from Tea-For-All™, you know we are passionate about tea and about learning about teas.  But did you know we are the first husband and wife couple to be STI Certified Tea Specialists?  As Tea Mentors for the  STI program we look forward encouraging more "couples" to embark on their tea certification journey.
We offer STI's Level 1 and 2 Foundation Courses in the TRI-STATE AREA, and we would like to invite you to one of our up-and-coming classes.  Whether you want to just learn the fundamentals of tea or take the first step toward becoming a Certified Tea Specialist, this two day course will take your tea expertise to a whole new level!
Announcing our next classes – Register now!
STI Foundations of Tea Level One  
STI Foundations of Tea Level Two 
Scheduled: Foundations of Tea Level One and Level Two
February 17-18, 2020
March 30-31, 2020
April 27-28, 2020
May 18-19, 2020
June 29-30, 2020
July 13-14, 2020
We are working currently with a few mid-sized tea companies that may offer a seat or two in sessions that we are in the process of scheduling with them. If you may be interested in joining one of these sessions, please email us at [email protected] and let us know the areas that you may be interested in (Northern, Central, or Southern New Jersey, Eastern Pennsylvania) and we will contact you when we have an opening in an area that you are interested.
With interest of 6 or more students, we will schedule a special class for your group or company.
I was a total tea novice and then I met Deborah Raab and Tea for All. She is the most amazing teacher and has helped me transform into a tea connoisseur. I have learned so much about different teas, processes and even how to make my own tea blends. Thank you Deborah. I recommend her programs to everyone who has even the slightest interest in tea.
Interested in future classes or in scheduling a session for your employees?
Please use the form at right, send us an e-mail or call 609-577-8038  and leave a message with your interest.
We promise to contact you to discuss your interest and will keep you up to date on our future STI course offerings. If by email, please put 'STI EDUCATION" in the subject line.
Seven Reasons to take STI Foundations of Tea – Level I and II
* You'll understand why different teas taste the way they do
* You'll have a much better understanding of which teas you like and which ones you don't like as much
* You'll have a much better sense of which teas to pair with which foods
* You'll understand the rich tradition and stories in every sip of fine tea
* You'll better appreciate the ability of tea to bring focus
* You'll better understand why researchers and medical experts continue to identify tea's health benefits
* You'll be able to one-up your annoying sister-in-law the next time she tries to show off at dinner…even if you're too polite to actually do so!
Plus – You will learn from the best!