We strive to help anyone with an interest in developing their tea palate and share our love of tea by offering tea, tea related products and tea discovery education classes.
Best Online Tea Store
Tea-For-All™ was founded in 2011 by Deborah Raab and has evolved as a result of her personal love for the rituals of tea.
She has such an appreciation for the craftsmanship that goes into each individual tea type (leaf of the camellia sinensis or camellia assamica from tree to cup); the history and evolution of tea; the many different peoples of the world that hold tea as a meaningful part of their culture; and, most of all the ability that this one plant brings people together to meet with one another and share their dreams, concerns, and passions over a warm cup. She brings her passion for tea to specialty tea shops throughout New Jersey and Bucks County PA in hope of educating others.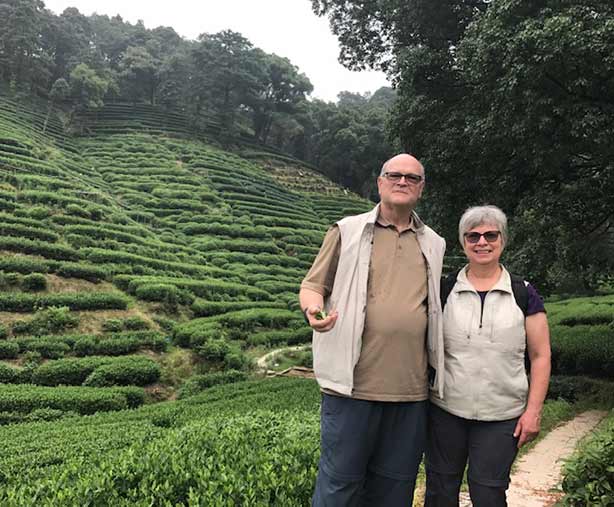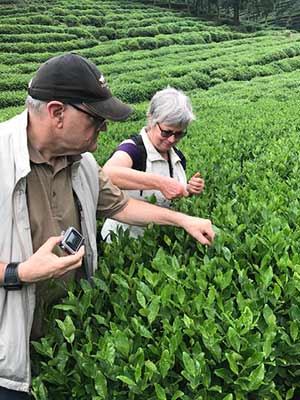 Specialty Tea Institute & Tea Association Specialists
Recently, Michael Raab joined the Tea-For-All team as our business and marketing manager. He has a strong background in engineering and science as well as sales and marketing. Both of Mike and Debbie have obtained Certifications as Tea Specialists from the Tea Association of the U.S., through their Specialty Tea Institute.  Both are proud to have been selected as Tea Mentors™ by STI (professional trainers for Level I and Level II Certification classes). Both are members of the Mid Atlantic Tea Business Association, and Debbie is its' current President.
We find it important to remain current on topics, trends and findings in the Tea Industry and are committed to sharing our knowledge with you, the consumer. As such, we are perpetual students of the leaf and love to share our knowledge with all of you through publications, postings and hands on learning experiences. We invite you along on the journey