Tea-for-All at the Trenton Farmer's Market
960 Spruce Street, Lawrence, NJ 08648
Hours:
Wednesday -11:00 – 5:00, Thursday – Saturday 9:00-5:30
Sunday by appt.
or Hours by appointment (609) 577-8038
Nestled into the North wing of the iconic Trenton Farmers Market, Tea-For-All Tea Bar always has tea ready to pour and go. We are now offering our specialty summer tea drinks. While we currently cannot offer you a seat to enjoy your order,  due to the current COVID-19 crisis, but we are always willing to brew a cup to your order. 
 Step up to the bar and let us know how we can serve you!
We pride ourselves in being able to offer a quality selection of teas from the 5 countries of origin – China, Japan, Taiwan, India and Ceylon.  Our retail section is filled with a great assortment of tea, tea accessories and tea gift items. Our events are not to be missed! Follow us on Facebook or join our newsletter on what is going on with tea at Tea-For-All.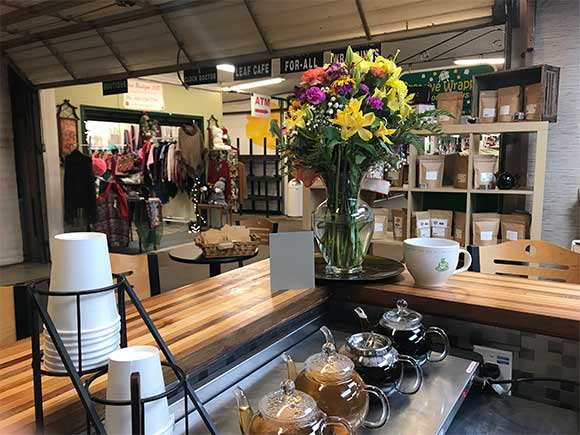 Tea-for-All at Farmers' Markets
The 2020 Outdoor Market Season is just beginning
You can find us warm and cozy though at the Tea-For-All Tea Bar and Tea Shoppe year round. We are located inside of the Trenton Farmers Market year round. We always have the kettle on with a large selection of tea available hot, cold or packaged. Come and visit us there or at one of our seasonal markets.
We'd love to see you!
Tea-For-All at Farmers' Markets
The Capital City Market has not announced an open date, as of yet, Burlington County Farmers Market, as well as the West Windsor Market  will open on Saturdays beginning in May and Bordentown Farmers Market will open in June, on Sundays. You may also visit us at Burlington City Market on Wednesday and Mount Holly Market on Thursday. Start dates will be posted soon.
Capital City Market
Mill Hill Park, 165 East Front Street
Trenton, NJ 08601
NOT YET OPEN FOR THE SEASON
Burlington City Farmers Market
NOT YET OPEN FOR THE SEASON
Mount Holly Farmers Market
NOT YET OPEN FOR THE SEASON
Burlington County Farmer's Market
500 Centerton Road
Moorestown, NJ 08057
Opens May
West Windsor Farmers Market
Opens May
Bordentown City Farmers Market
207 Crosswicks  Street
Bordentown, NJ 08505
OPENS IN JUNE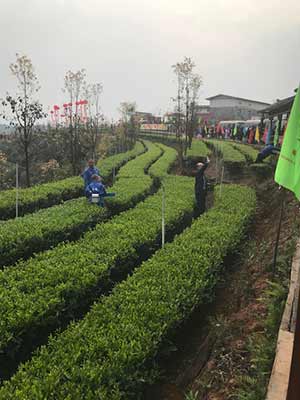 Find Tea-For-All™ Tea at the following locations…
Find Tea-For-All™ tea at the following central New Jersey and Bucks County, PA locations.
Please visit them to help satisfy your tea passion. If there is something that you would like to see added to inventory at any of these locations, please don't hesitate to ask. We want to make your tea purchasing adventures satisfying and fulfilling.